Top Eyelash Extension Trends of 2022
Top Eyelash Extension Trends of 2022
and what Flowrish Lashes rate them out of 10...
Wet Lash Look
They are done using Russian volume, by picking the lashes up at the top without fanning, dipping in glue and placing. To create a less dramatic effect to russians volume.
They have the light feel of classics, with the fluffiness of volumes! This is for sure a lash trend we can jump on, our Brand Ambassador @lynnsdollhouse.nl had created the most stunning wet look using our 0.03 Luxe in D curl.
9.5/10 from us, a trend we will always love!
Glitter/Decals
How do you make them? You can either buy glitter lashes from some suppliers, or create a spike and dip it in glue, then into the glitter/decal.
The only issue with these is the weight they can be- but if done correctly theres nothing to panic about. Glitter lashes are great for festival season, seasonal holidays or for everyday looks (if you're feeling boujee)
Not something we are looking to sell, love them but..
Its a 7.5/10 from us
Bottom Lashes
Something we as a brand sell, some clients who love mega volume may feel they look a lil bald underneath, so this is perfect for them clients.
Theres no specific people that these are for, but it's for sure a service that can generate more revenue for a shorter amount of time. They don't last too long but they look great (when done correctly) Typically B or J curl.
A strong 8.1/10 from us.
Fox Eye
Typically done with L and M curl, with an eyeliner effect. We sell both L/M curl and we are obbbbbsessed with fox eye looks, they look incredible when theyre shorter too.
Have and always will love this unique trend, we think more lash artists should take the leap to do these sets!
8.9/10 from us!
Wispy/Kim K Mapping
Okay here us out, this trend started off wild and now we love them, spikes and wisps add texture and dimension to a set, it can take you from being a sad bitch to a bad bitch in a matter of seconds.
Feeling boujee? Wisps, feeling down? Wisps, event coming up? Wisps, life? Wisps.
Its a 9.8/10 from us here, period. 
Coloured Lashes
We don't sell coloured lashes, it's not at the top of our products to invest in, but we are a sucker for a full set of lashes with colours.
But, they can look kinda funky when you're due infills, especially if they're only on the outer corner. Nevertheless, we support this 100% and love to see your creativity and art.
It's a solid 8.3/10.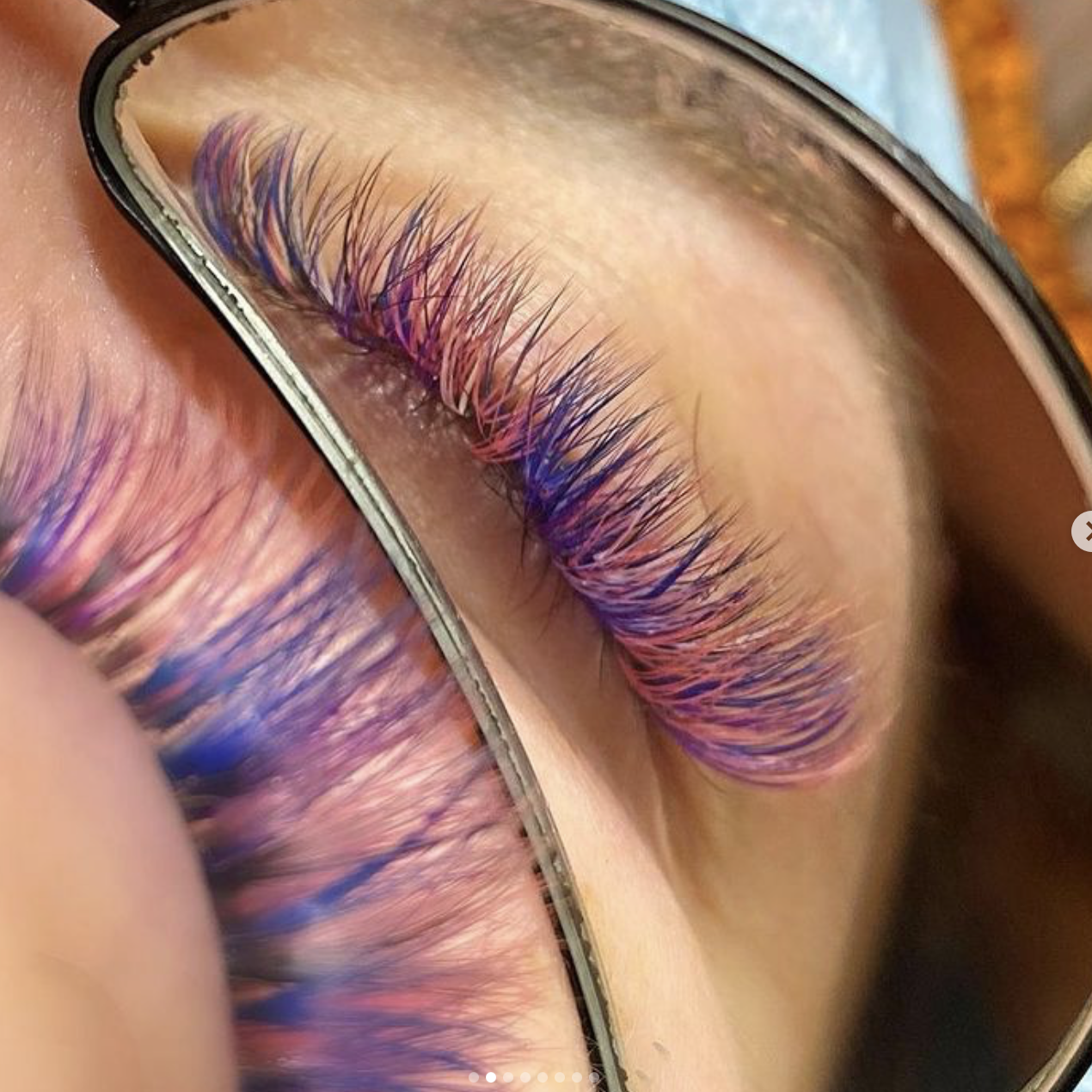 20mm+
If you follow our brand, you know we only sell up to 16mm, why? Because we are passionate about lash health and educations. It's very very rare someones natural lashes could withhold 20mm+ for a long period of time, resulting in natural lash damage and brittleness. 
No ones NL can withhold 40D lashes all across, especially when they're longer than 16mm.
It's a 0/10 from us, sorry not sorry. 
(but we respect every lash artist, hence the mannequin photo used)
---