How to work your way to up 6 figures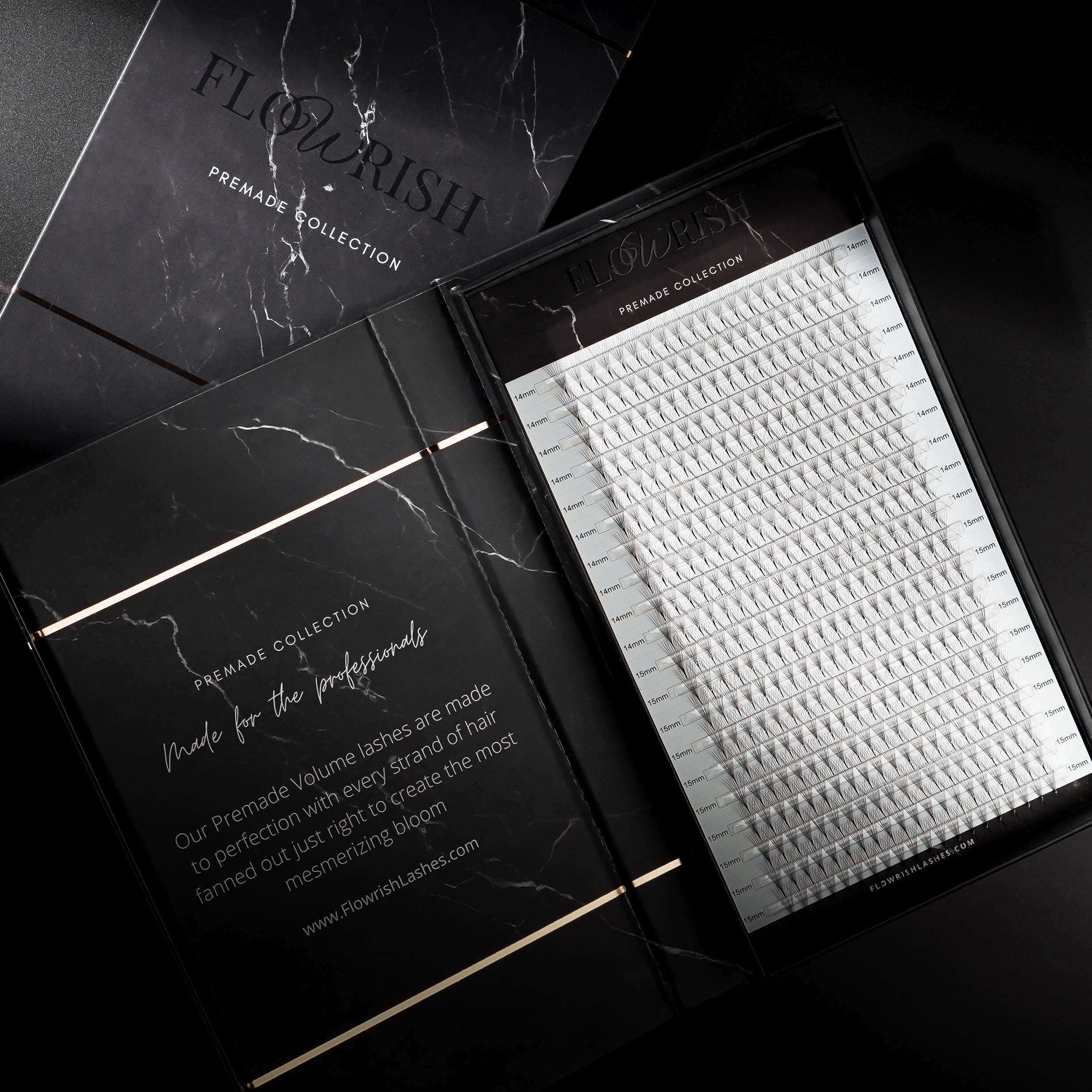 While the combined experince of the Lash Artists that work at Flowrish is 10+ years, we are still learning everyday. We know lash artists who earn 1k a month, and lash artists who earn 10k+ per month.
It's not a race, we shouldn't be in competetion with each other- lets help build each other up and grow with the help of other professionals.
It's not an easy ride, but it is fun and inticing, if you feel like you're ready to put your all into lashing; here's a blog on how to make 6 figures in a year.
---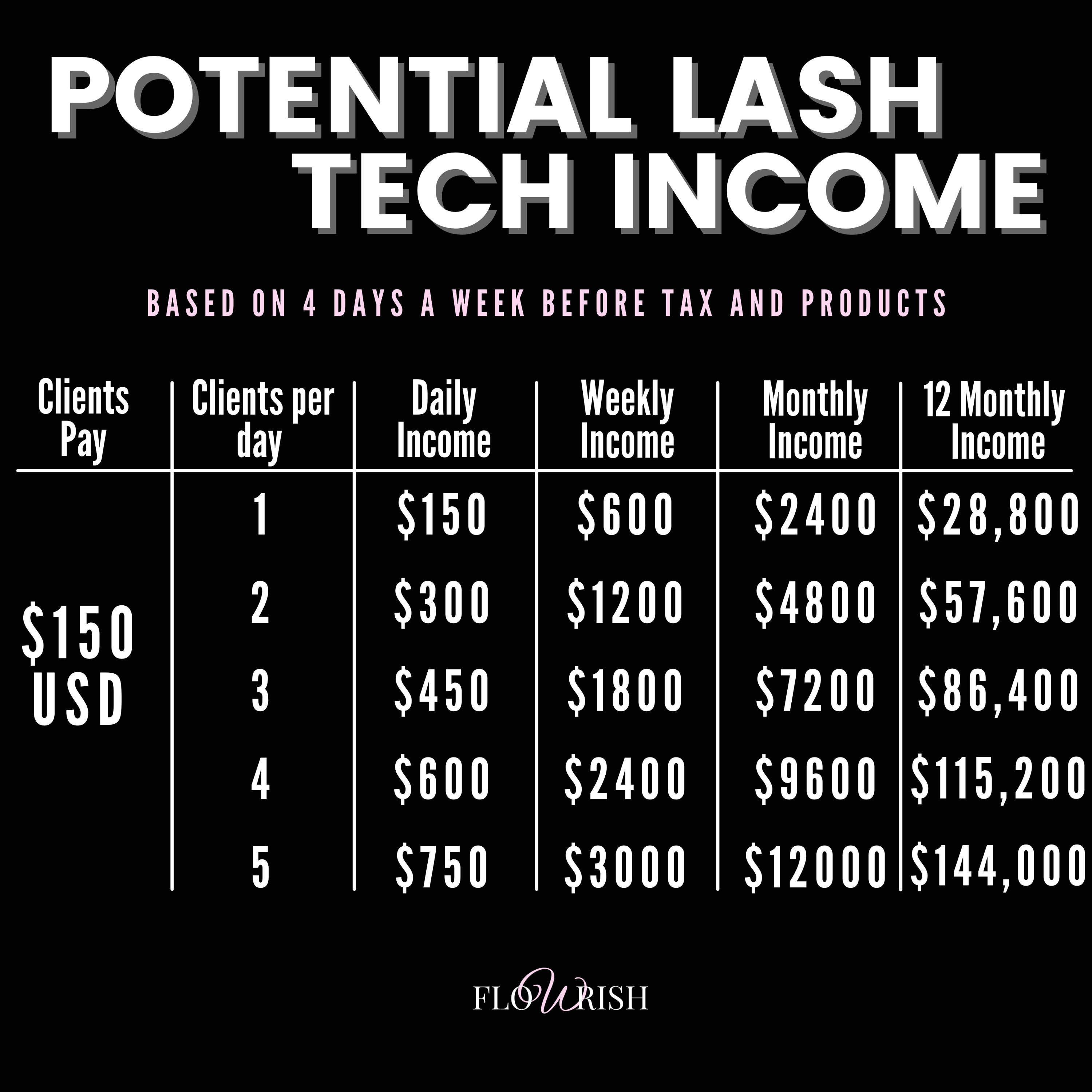 ---
You MUST invest to succeed.. not just money, time too.
Almost every lash tech we have spoken too in the past few months in regards to training, have felt overwhelmed and uneducated after their intital training. There is so much to learn about eyelash extentions and this is why we offer 2 trainings, a classic course and a seperate volume course as we feel as if theres too much infomartion to learn all in one.
Trainings range from $25-$1k+ and some of the cheaper trainings aren't sufficient for educational value and can leave lash artists in the mist and unaware of where to go. A lot of lash artists are self taught by YouTube videos, Instagram reels, TikToks and tutorials- this is a great way to save money but it can also be difficult when tou don't have a mentor to ask questions too or look up too.
Products arethe KEY to a great set, buying cheap products to start with is a huge no from us, we do not receombe skimping on products to practice with, you will end up being disheartened and disappointed with your work and typicallym you won't be working to your full potential!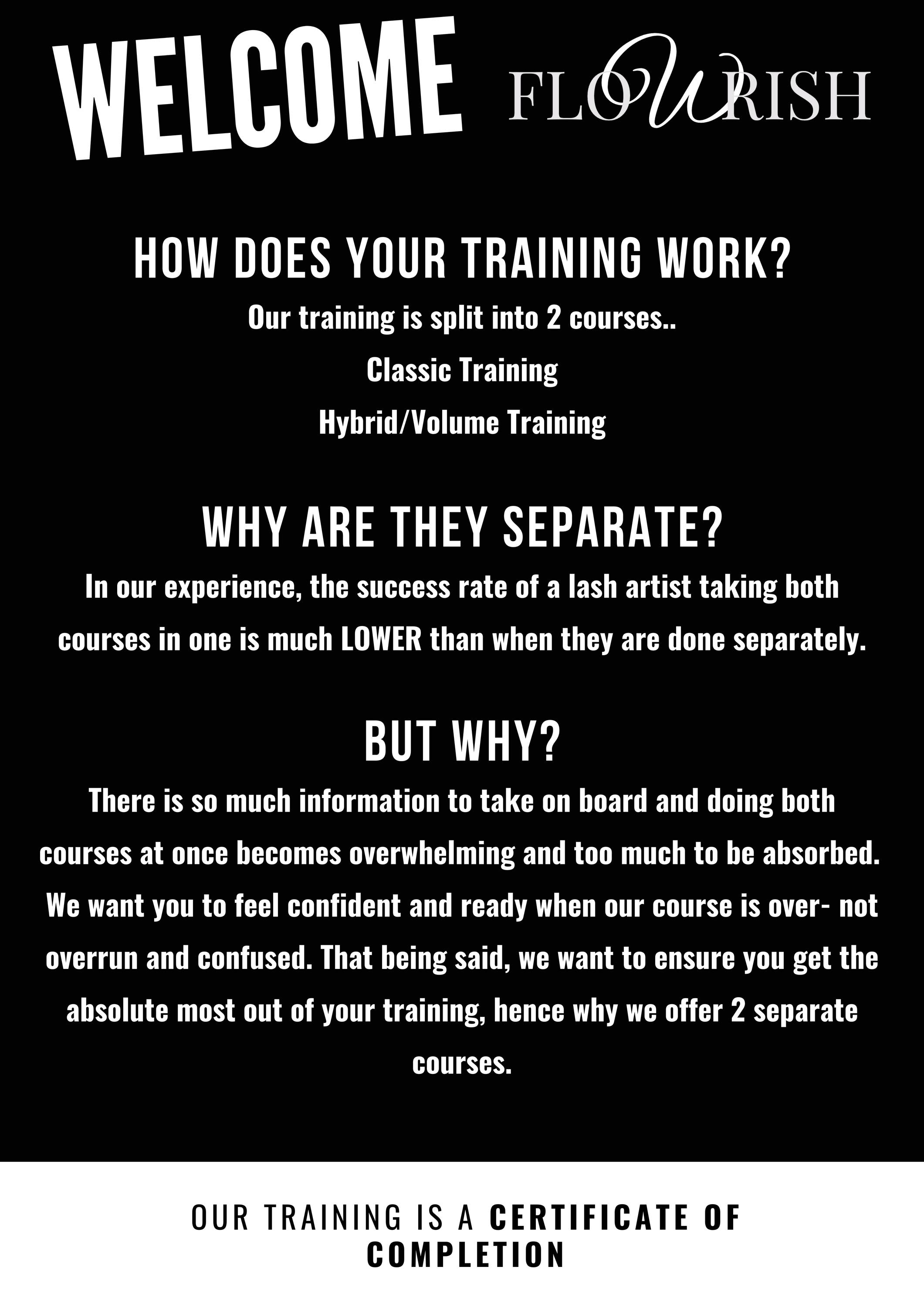 ---
"JUST START. DON'T WORRY THAT YOU DON'T HAVE ALL THE ANSWERS YET.
— Alli Webb
---
What are your end goals? Set them and follow them up.
What do you actually want to acheive? Having 200 clients? Earning 9k+ a month? Selling lash supplies? Regardless of what it is, create them goals and come up with a plan!
What are goals? The object of a person's ambition or effort; an aim or desired result.
How to set/acheive them? Write them down, set a date on how and when you want to hit them, scout fellow 'competitiors' and see how they acheived what you want, invest in a mentor, put your time and effort into getting what you want.
If your goal is to hit x amount of followers- run a giveaway and make a rule to follow you to be entered, follow fellow techs and ask to team up, follow people in your area! If your goal is to get more interaction on socials- go onto your insights and see when your followers are most active, you can see their locations, ages, what gender they are and you can use this to your advantage!
---
---
---
Waiting around for success to arrive isn't going to happen, you have to work hard and graft for your business. The number one mistake people make is not putting in the work, its not a 9-5 its a 23/6 and its difficult af, so get used to the grind.
Stop waiting for things to happen to you. Stop saying you can't wait to see what this year brings etc etc and go make it happen, put it out into the world. 
---
Stop looking for free information. If what you're doing is worth something to you, add value to it by investing in something that will actually change your life OR even take you a step closer to it!
We waste money on irrelvant things all the time that do nothing for us, go spend it on something that will make an impact in your life and invest in the right shit.
---
Get out of that excuse mentality. Stop looking for all the reasons not to do something and start looking for the reasons why you HAVE to do it! Excuses do nothing but prolong what you want to do and most of the time they are stupid excuses.
Take action make changes and start investing into the things that are going to push you forward and elevate you as a person.
---
Shall I start selling supplies?

As the lash industry grows, so do the amount of people selling lash supplies. It takes a hell of a lot of work to sell lash products- and take it from us, it isn't easy and by far cost effective.
You go through many lash manufactuers to find the perfect one, you have to sample the products, the packaging, as well as comparing prices to make sure you're not being over charged.
It is more cost efficent in the long, long run to buy from a manufactuer BUT it's a lot easier to buy them from a company instead of having them inported and paying the fees/charges.
---
This above ⬆️ is a representation on how you can earn over 6 figures a year, based off of only 4 clients a day, 4 days a week! You can work a 9 hour day and fit 9 clients in per day if you work that quick and are willing to put in the effort- or you can raise your prices to fit less people in, both work and there's no correct way to do it
You can also offer other services that don't take so long e.g eyebrows, waxing. This will accumulate more money and attract more customers. Adding an eyebrow wax onto a lash service is earning more money for 10 minutes more time.
---
---
2 comments
---
---